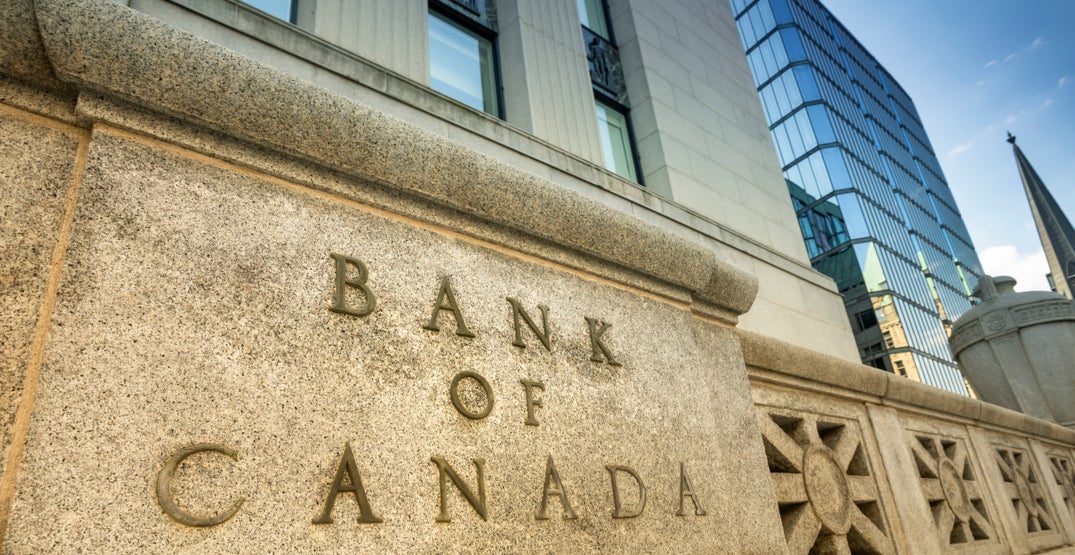 After seven rate hikes last year, the Bank of Canada's first interest rate update for 2023 is out.
The Bank of Canada raised its key overnight lending rate for the eighth straight time Wednesday morning, but signalled its rate-hiking campaign could finally be over.
The central bank bumped the overnight rate up by 25 basis points — a quarter of a percentage point — to 4.5 per cent, just what markets had been expecting.
The Bank also said previous hikes have been having their desired effect of slowing inflation by hitting consumer demand.
"There is growing evidence that restrictive monetary policy is slowing activity, especially household spending. Consumption growth has moderated from the first half of 2022 and housing market activity has declined substantially," the Bank said.
"As the effects of interest rate increases continue to work through the economy, spending on consumer services and business investment are expected to slow. Meanwhile, weaker foreign demand will likely weigh on exports. This overall slowdown in activity will allow supply to catch up with demand," the Bank predicted.
The Bank also said the Canadian economy likely grew by 3.6 per cent in 2022, slightly higher than it had forecast in October. It also predicts the Canadian economy will grow by just one per cent this year, and by two per cent in 2024.
Despite evidence of a slowdown, the Bank justified Wednesday's increase by pointing to continued high inflation. In December, the Consumer Price Index was 6.3 per cent higher than it was a year earlier. While that was down from 6.8 per cent in November — and a big drop from the 8.1 per cent seen in June — it's still more than three times the Bank's two per cent target for inflation.